Insects are the most diverse group of animals; they include more than a million described species and represent more than half of all known living organisms.
Here at Tornado Pest Control Limited, Dealing with Insects in and around buildings is something we specialise in. We deal with all types of insects.
Our aim here at Tornado is to be proactive; working directly on the initial insect clear up, whilst implementing preventative measures from our recommendations.
Connect with us today to secure a booking.
Fleas
Fleas are very common in UK homes, especially those with pets. You may discover a problem with fleas even if you do not have pets, if previous owners of your property kept cats or dogs. Fleas can also be carried on other animals like rabbits, foxes, squirrels, rats, mice etc.
As parasites, the greatest concern about the presence of fleas in your home or business comes from their bites. Discovering there are fleas in your home or business can cause distress, due to the fleas lifecycle, it can seem like a never ending war!
If your pet has fleas, it will suffer from a great deal of discomfort and could also have an allergic reaction to the flea's saliva. As flea eggs can survive dormant for long periods of time, sometimes up to 18 months, it's possible that the infestation was a problem before you even moved into your current home!
Tornado Pest Control technicians are fully trained in Flea control and have access to a range of professional use pesticides which are not available to the public.
Our treatment provides long-lasting and predictable residual control with the micro encapsulates. Insect Growth Regulator (IGR), demonstrating a completely different mode of action to ensure that any stubborn populations never get to pass their resistant properties onto the next generation
How do our Insect treatments work?
Contact
Call Mark today to dicsuss your Insect issue.
Survey
If needed, we can visit your property to conduct a Survey and identify the Insect causing issues.
Treatment
We'll arrange a time and day to visit your home or business and carry out our treatments.
Aftercare
Our Tornado Guarantee will ensure we get rid of your Insect problem for good.
Ants
Ants can be a major nuisance, especially when they ruin your garden picnic or BBQ not to mention the ones that make their way into you home.
Tornado Pest Control has a wide range of professional products to deal with the infestations eradicating the colony.
Garden or Black Ants don't carry diseases, but if they've been through drains and rubbish piles it's not ideal when they start climbing through your kitchen units.
Ants will travel in a wide range whilst searching for food, and are usually attracted to sugary foods. Tornado Pest Control are trained in Ant control and have access to a range of professional use pesticides which are not available to the public.
Video of the black garden ant (Lasius niger) feeding on our spot treatment, our gel bait treatment is placed in secure bait stations or used in crack and crevices to protect non targets. The ants take the bait back to the colony / Queen which destroys the full colony.
Bedbugs
Bed bugs have been about for many years and have honed their hitchhiking and hiding skills to perfection. They will have been unknowingly picked up from an existing infestation – attaching themselves to your clothing, bags, backpacks, luggage, hiding inside fabrics, furnishings, and cracks and crevices in used furniture.
Bed bugs are mainly active at night, Bed bugs hide in crevices in the bed, surrounding furniture, and also behind skirting boards, under loose wallpaper, behind pictures and even in plug sockets to name a few. They need to feed on the blood of a human host. However, in some cases, they can survive up to 12 months without feeding.
Bed bugs are not known to spread diseases. However, they can cause irritation and distress. Bed bugs can also ruin an organisation's reputation. If clients and customers experience a Bed bug infestation in the premises you manage, they are likely to complain and request a refund, report on your company negatively and be unlikely to want to do business with you again.
Our Cimex Eradicator kills bed bugs by thermal shock, The Cimex Eradicator's steam has a temperature of up to 180°C which penetrates the bed bugs nesting sites very effectively The Polti Cimex Eradicator is also effective against the eggs.At the first pass it eliminates 100%.
This method is working along side a professional residual insecticide treatment including Insect Growth Regulator (IGR) ensuring that any bad infestations never get to pass their resistant properties on to the next generation.
Professional bedbug treatment at Tornado Pest Control based in Doncaster, check the video out of a recent job we completed
Cockroach
Discovering cockroaches in your home or business can be very distressing. Cockroaches are known carriers of diseases such as Salmonella, Dysentery & Gastro-enteritis, exposure to this pest also poses significant health risks.
Increases in eczema and asthma have even been linked to cockroach droppings. Cockroaches are very tough insects and their ability to breed rapidly makes professional treatment essential to control any infestation. Only expert products and solutions are powerful enough to eliminate all stages of their lifecycle.
Cockroaches are rarely able to survive out of doors in the British climate but thrive around the heating ducts and boiler rooms of large centrally heated buildings e.g. hospitals, bakeries, hotels and restaurant kitchens, and blocks of flats. They cluster around pipes, stoves, and sinks, especially in humid areas, and will often remain hidden during the day.
Cockroaches will feed on almost anything, including refuse, faecal matter and food for consumption. They also require access to water and will be generally found in inaccessible harbourages, close to water and food. Cockroaches can survive for several months without food, but will not live for more than a few days without water.
Cockroaches can ruin an organisation's reputation. If clients and customers spot evidence of cockroach infestation in the premises you manage, they are likely to complain and request a refund, report on your company negatively potentially resulting in closure by an Environmental Health officer, making it unlikely for some people to want to do business with you again.
Tornado Pest Control can support with Cockroach Control , technicians are fully trained in cockroach control and have access to a range of professional use pesticides which are not available to the public.
Cockroach Inspection at Tornado Pest Control in Doncaster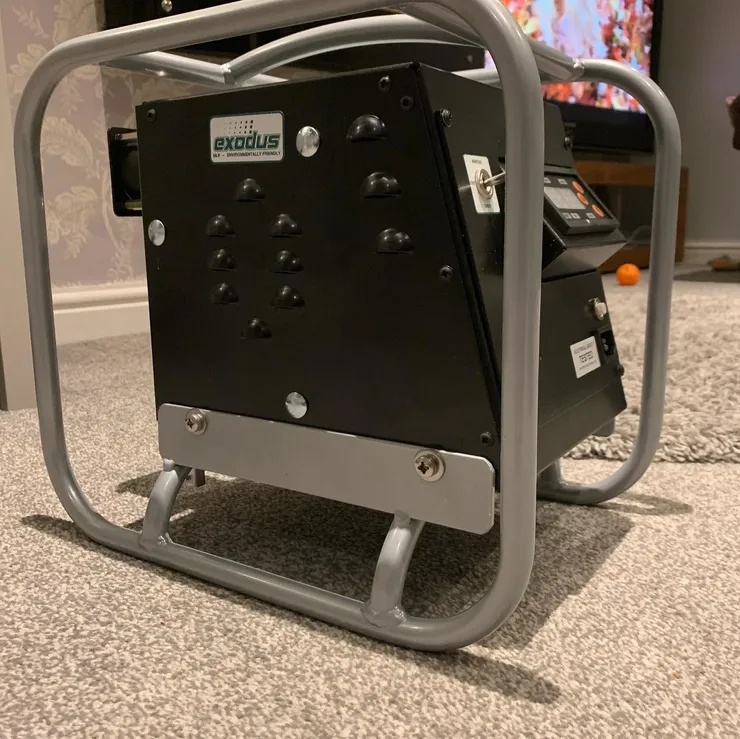 Cluster Flies
While having the odd house fly visit in the summer is not often a great cause for concern, cluster flies can be more problematic in autumn as they will typically gather in large numbers. Often they will cluster (as their name suggests!) around windows as they are attracted to light during the day, but they will then move and hibernate in roof spaces at night.
This means that even if you only spot a few, the chances are there will be more and you could have an infestation somewhere in your home. In the autumn, cluster flies will often gather in large numbers on sun-warmed, south-east facing walls during the day. As the cooler evenings arrive they will crawl into crevices or under the eaves and fascias into roof spaces and may start to gather in lofts or wall voids – quiet, undisturbed areas where they can eventually hibernate safely in the warm over winter.
The common cluster fly (Polleniarudis) is large and black and they are very similar to house flies so can easily be mistaken for them. The difference is their yellowish golden hairs on the thorax and a prominent dark and light coloured chequered pattern on their abdomen. At rest, both wings overlap across the abdomen and they tend to be sluggish in flight. There are a few other cluster fly species that vary slightly in size and colour, but the common cluster fly is the one you'll be mostly likely to find in your loft space.
our Exodus ULV machine Ultra Low Volume (ULV) spraying utilises minimal volume of formulation required to produce desired effect with maximum economy.
The Exodus ULV machine creates small airborne droplets which diffuse into the treated areas and settle onto surface, Ideal for the control of insects, with rapid results on cluster fly.
Tornado Pest Control can support with Cluster Fly Control , technicians are fully trained in Cluster Fly control and have access to a range of professional use pesticides which are not available to the public.
Bird Mites
Bird mites are tiny, nasty, aggressive little insects that live off the blood of chicks being reared in nests. However, once the chicks fledge and leave the nest, they have no food source and go in seek of a new one, and that can sometimes lead to bird mites coming inside the house to feed on your blood
These little critters can quickly multiply into thousands, leaving you feeling overwhelmed. The relentless biting, itching, crawling sensation and lack of sleep are the physical symptoms that can propagate a whole host of secondary mental health issues.
Once a home is heavily infested, they can be very difficult to eradicate fully, usually bird mites go unnoticed, adults are less than 1 mm in size, visible to the human eye. Eggs and nymphs cannot be seen without magnification.
Bird mites are common outdoors in bird nests and poultry units, this year we've dealt with countless infestations, all linked to birds nests within lofts, chimneys or outside windows.
Tornado Pest Control have a wide range of equipment and products to eradicate these little biting machines.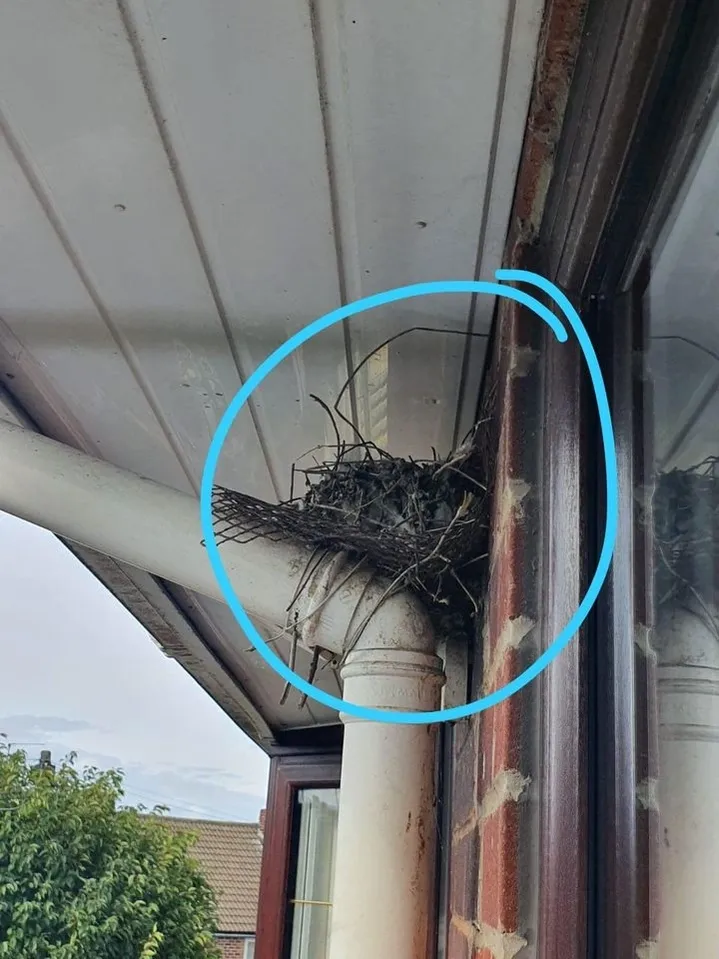 Other crawling or flying insects
We also deal with all other types of insects both crawling and flying, our most common pest types are listed above, but we have experience with much more including:
Carpet Beetles
Moths
Silverfish
Spiders
Beetles
Biscuit Beetle
Flies
Booklice
Earwigs
Flour beetle
Flour mite
Mites
Red Spider mite
Stored product Insects (SPI's)
Woolly Bears
Excellent service
This was the second time we have used Mark's services and as before, he was extremely professional, informative & resolved our wasp nest problem in one treatment. We can't recommend Mark enough.
Fast service, came out the next day, would recommend! Thank you 🐝
Fast, professional and efficient. Very friendly and knowledgeable. Wasps gone that very evening. We are very happy with the service 😀
Ausra Lipitonaite
2022-07-27
Very impressed with the service, the beast was caught so quick, there were as many follow ups as needed to ensure no more rodents were left. Hopefully won't need any more services like this, but if needed, then 100% would use it again! Thank you very much.
Joanne Roberts
2022-06-28
A great service from Tornado Pest Control would definitely use again.
Very reliable, friendly and professional.
Jackie Belfitt
2022-04-19
I can't speak too highly about Mark. Professional, responsive and knowledgeable. I can recommend him wholeheartedly.
Benn Hopkinson
2022-04-12
Great service with pricing all clear and on internet up front.